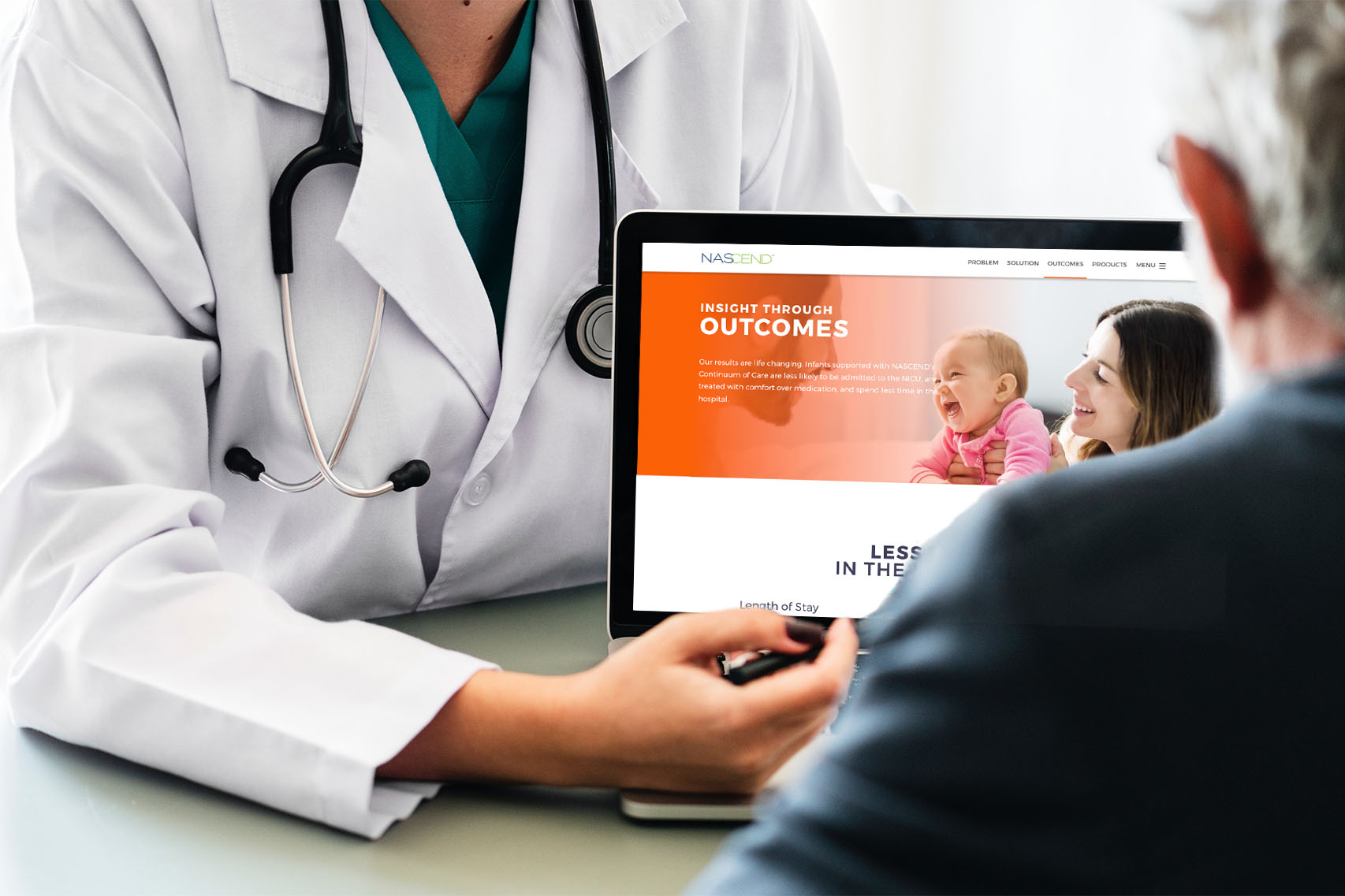 NASCEND
Continuum of Care
For substance exposed infants (SEI) & families
Prenatal Consultation
Education & Training
Early Intervention
Growth & Nutrition
Treatment
Discharge
Development
NASCEND
Optimize
Engage + Essential + Evaluate
Optimize is a dynamic, 3-day engagement which will immediately improve hospital care and patient outcomes. It is designed to engage and excite the staff while establishing a unified baseline of skills and knowledge yielding a comprehensive plan of care for SEI.
Optimize
Engage
2-hour interactive education
Advancements in the care of substance exposed infants
Q&A
Optimize
Essential
Full-day live training
Regional or on-site event
Engage all levels of hospital & community care providers
Establish a baseline of understanding
Advance care for substance exposed infants
Optimize
Evaluate
Expert on-site consultation
Review of hospital program, guidelines, practices & facilities
Recommendations for enhanced care of substance affected families
NASCEND
Continuum
Optimize
+ Focus
Build on Optimize by adding one or more NASCEND Focus live training sessions to implement turnkey solutions which address the most common problems in the care of substance affected families. Continuum pinpoints opportunities for immediate improvement and trains your staff to advance care for substance exposed infants and families.
Continuum
Focus
NASCEND's Focus programs are half-day live training seminars which incorporate evidence-based guidelines, live hands-on training, engaging handouts for staff and families, and web-based apps. Choose from a variety of topics to implement the full continuum and change the paradigm of care for NAS in your hospital. Premium options include supportive technology.
Focus
Thrive
Improve growth & nutrition
Understand poor feeding in SEIs
Mitigate GI symptoms in SEIs
Engage the family in feeding
Strategies for successful feeding
Focus
Prenatal
Engage & educate pregnant women with SUD earlier
Increase maternal compliance
Improve newborn outcomes
Support breastfeeding
Develop a prenatal consultation program
Focus
Pediatric
Optimize long-term growth & nutrition
Understand long-term withdrawal symptoms
Utilize trauma-informed approach to care
Monitor development
Implement safeguards to reduce ACE
Institute guidelines for SEI outpatient follow-up
Focus
Assess
Accurately evaluate the opioid exposed infant
Minimize need for pharmacology
Decrease LOS
Understand clinical instability in OEI
Implement the Three C's of care
Technology: NASCEND Assess Pro app
Focus
Comfort+
Advance non-pharmacological comfort measures
Decrease need for medication
Minimize withdrawal symptoms
Introduce music for substance exposed infants
Technology: NASCEND Comfort+ music
Focus
Rx
Evidence-based treatment guidelines
Comfort & clinical stability-based care
Reduce number of infants treated & duration of treatment
Technology: NASCEND Assess Pro app
---
We're changing
The paradigm of care
for NAS
See results